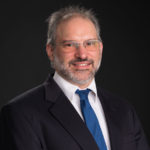 Board President
Brian S. Alper
MD, MSPH, FAAFP, FAMIA
Dr. Alper is board certified in family medicine and clinical informatics. He graduated from Hahnemann University (now Drexel University School of Medicine), completed a fellowship at University of Missouri-Columbia, and continued as Clinical Research Assistant Professor serving roles in research, clinical practice and education at University of Missouri-Columbia School of Medicine for five years.
In 1995, Dr. Alper founded DynaMed, an evidence-based clinical reference, with the mission to provide the most useful information to health care professionals at the point-of-care. Dr. Alper established systematic literature surveillance as a method to extend evidence-based medicine principles and sustain continuous updating of DynaMed.
Dr. Alper is a leader in the evidence-based medicine community. He has advanced the methodology of evidence-based medicine through systems to support rapid development of high-quality guidelines with limited resources, modernized models for how to organize evidence and guidance for searches for clinical use, and defining certainty of net benefit as a focal point for what matters in healthcare decision making. Most recently Dr. Alper developed a novel method to cope with the current challenge of inconsistency across clinical practice guidelines. Dr. Alper's mission expanded to provide the most useful support for healthcare decision making. He has become a frequent presenter and opinion leader across many related communities including American Medical Informatics Association, Association of Medical Directors of Information Systems, Guidelines International Network, Health Level Seven International, International Shared Decision Making Society, and Mobilizing Computable Biomedical Knowledge.
In his spare time, Dr. Alper can be found making strides toward defining the standard for computable expression of evidence and statistics through the EBMonFHIR project (Fast Healthcare Interoperability Resources for Evidence-Based Medicine Knowledge Assets).
Board Member
Khalid Shahin BA
Khalid is a self-taught computer programmer that has always been interested in using his skills in the sciences, specifically to automate systems. He has an interest in the arts particularly with video post-production where he uses his programming knowledge to make addon tools and to generate imagery.
Khalid has been an invaluable part of innovations and Evidence Based Medicine developments since 2018. In the years since, he has been helping in numerous projects to streamline the workflow and to rapidly create prototypes in the development for new products. He is a leading member and manager of the EBMonFHIR working group and is developing multiple proof-of-concept projects that could have vast impact on the healthcare industry. He creates software to assist researchers in putting data into a standard's format that exponentially saves time and streamlines the data entry process while also displaying the data in a user-friendly way. His tenacity, professionalism and wonderful sense of humor make him a wonderful addition to the team.
Board Secretary
Joanne Dehnbostel
MS MPH
No Biosketch Provided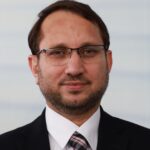 Board Member
Muhammad Afzal PhD
Muhammad Afzal is an Assistant Professor at Sejong University, Seoul, South Korea since 2017. He received his PhD from Kyung Hee University, South Korea, in 2017 with an Excellent Thesis Award. A skilled Computer Scientist with excellent teaching and scholarly record of publishing more than 80 articles in top-tier journals and conferences in the areas of artificial intelligence, machine learning, context awareness, data and learning analytics and health informatics. His current research includes Future Generation Computer and Informatic Systems, Clinical Decision Support Systems, Machine Learning, and Text Processing. Invited Speaker and Presenter of research in different countries: USA, Japan, Singapore, South Korea, Italy, Portugal, and Australia. An active Reviewer and Associate Editor of the IEEE and other reputed journals. Contributor of developing the world leading health standards. Board member of Scientific Knowledge Accelerator Foundation (SKAF).
Board Member
Bhagvan Kommadi MS
Bhagvan Kommadi is the Founder of Architect Corner – AI startup and has around 20 years of experience in the industry, ranging from large-scale enterprise development to helping incubate software product start-ups. He has done Masters in Industrial Systems Engineering at Georgia Institute of Technology (1997) and Bachelors in Aerospace Engineering from the Indian Institute of Technology, Madras (1993). He is a member of the IFX Forum, Oracle JCP, and a participant in the Java Community Process. Bhagvan Kommadi founded Quantica Computacao, the first quantum computing startup in India. Markets and Markets have positioned Quantica Computacao in the 'Emerging Companies' section of Quantum Computing quadrants. The company's focus is on developing quantum cryptographic tools which will be able to provide quantum-proof data security, which will help the banking institution to protect their transactions. He is now the Director of Product Engineering at Value Momentum. Value Momentum has a social network for doctors (White Coats) and provides telehealth support through practice plus.
He contributes to open source, blogs, latest technologies stack like go, python, Django, node.js & java, Mysql, Postgres, Mongo, and Cassandra. He has reviewed the Manning Book – Machine Learning with TensorFlow. He has written Packt Publishing – Hands-On Data Structures and Algorithms with Go and Paytech book on The Payment Technology Handbook for Investors, Entrepreneurs, and FinTech Visionaries. He has written a book titled "Quantum Computing Solutions". He has presented in IEEE, Avios, Astricon, Devcon, and PyCon before on topics such as Adaptive Learning, AI Coder, etc.,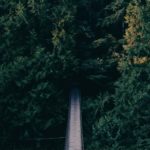 Board Treasurer
Christopher Enright
No Biosketch Provided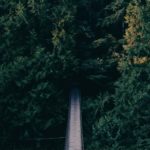 Rachel Couban Board Member
No Biosketch Provided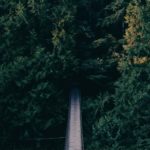 Harold Lehmann Board Member
No Biosketch Provided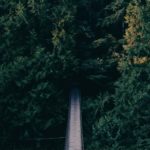 Karen Robinson Board Member
No Biosketch Provided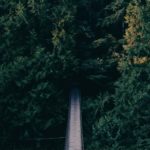 Mario Tristan Board Member
No Biosketch Provided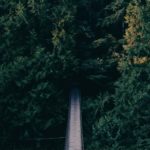 Vignesh Subbian Board Member
No Biosketch Provided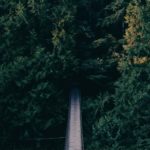 Ilkka Kunnamo Board Member
No Biosketch Provided